Fun night for our Bulldog Fan of the Night, Sammie Carnes. The Lady Bulldogs enjoyed her enthusiasm and support tonight! @GirlsOsceola #futurebulldog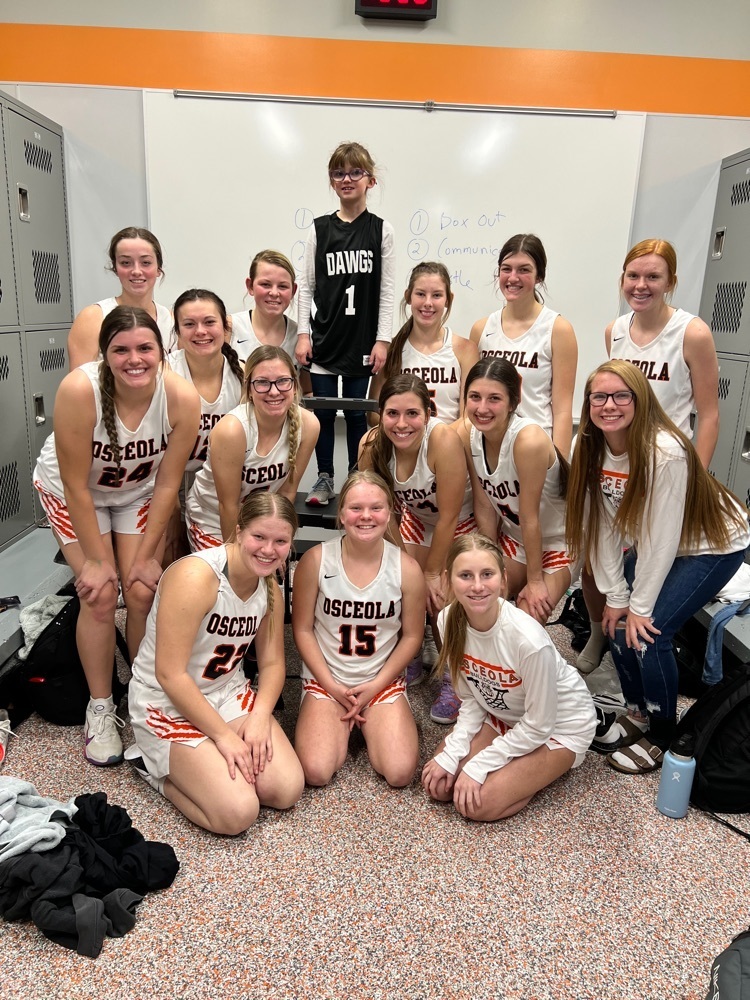 The Osceola FFA competed in LDEs at Neman Grove on December 6th. We had many middle school and high school participants this year. Taytum Tonniges placed 3rd in discovery speaking and Brenden Gable 4th, Sydney Roberts, Sadie Sunday, and Baili Kumpf placed 3rd with their ag demonstration.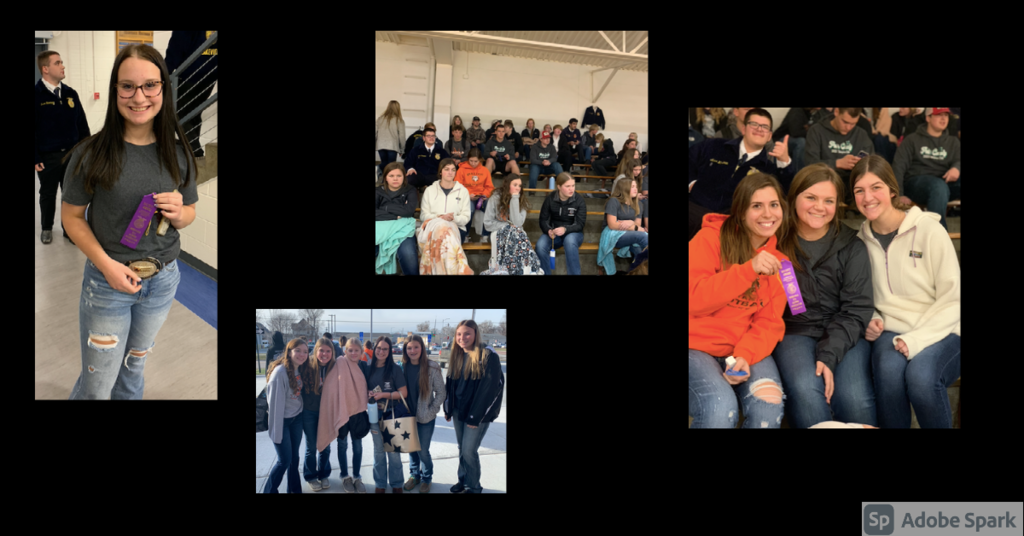 Hey all you Bulldog fans! Are you tired of sitting on the hard bleachers for all of the home games? The Osceola National Honor Society has a solution. We have two bleacher chairs for rent, $5 each for the ENTIRE evening. If you would be interested in renting one or both of the chairs for our remaining JH and HS games please reach out to a NHS member or Chelsey at the high school office and they will reserve it for you. As always thank you for supporting Osceola NHS! - Please note you will pay for the chair where you pay admission to the game. - You will also pick up the chair at the admission table. - School Phone (402) 747-3121 - NHS Members: Blaike Bryan, Baili Kumpf, Maeson Valish, Sydney Roberts, Jayde Kuhn, Wyatt Urban, Kayleigh Pinney, Sierra Boden, Clint Hasenkamp, Caleb Peterson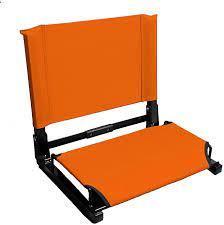 🎄Awards will be given out to the class that collects the most money!🎄

Congratulations to Trinity Boden for making Lincoln Journal Star Volleyball All-State Honorable Mention.

🔵🟡The Osceola FFA attends the District LDE competition today in Newman Grove! 🟡🔵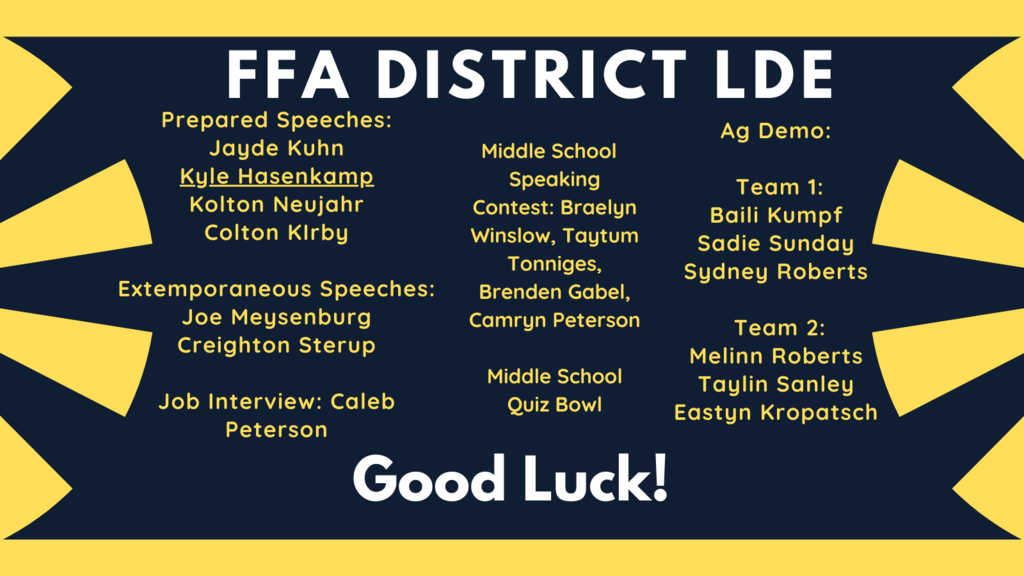 🏀MS GBB/BBB Schedule🏀
🎄Awards will be giving out for the classes that collect the most money!🎄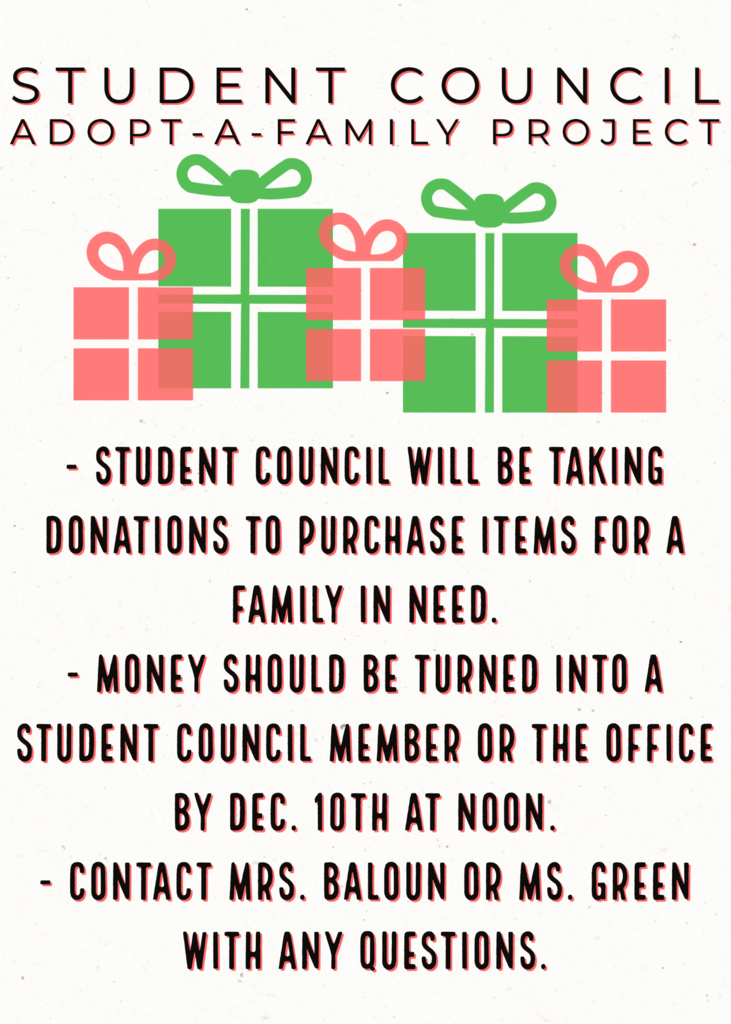 🏀🏀Thursday JV Games at St Edward 🏀🏀 5:00PM JV Boys (2 Qtrs) NO JV Girls Game

🏀🏀Fridays JV games vs. Exeter-Milligan🏀🏀 New Gym: JV Girls 4:30PM (3 Qtrs) High School Gym: JV Boys 4:30PM (4 Qtrs)

🚨 The Knights of Columbus are in charge of the concession stand Friday during the GBB/BBB games vs. Exeter-Milligan. They will be serving Sloppy Joe Meal Deals, meaty nachos, along with all your favorite goodies! Come on out to the game and support the Knights of Columbus while cheering on the Osceola Bulldogs! 🏀
The elementary will be singing away at the holiday concert tonight. The concert will start at 7 p.m. and refreshments and book fair will start at 6 p.m. If you are unable to make it to the concert it will be live streamed.
https://striv.tv/channel/osceola/
#ohsbulldogs
📚Book Fair 📚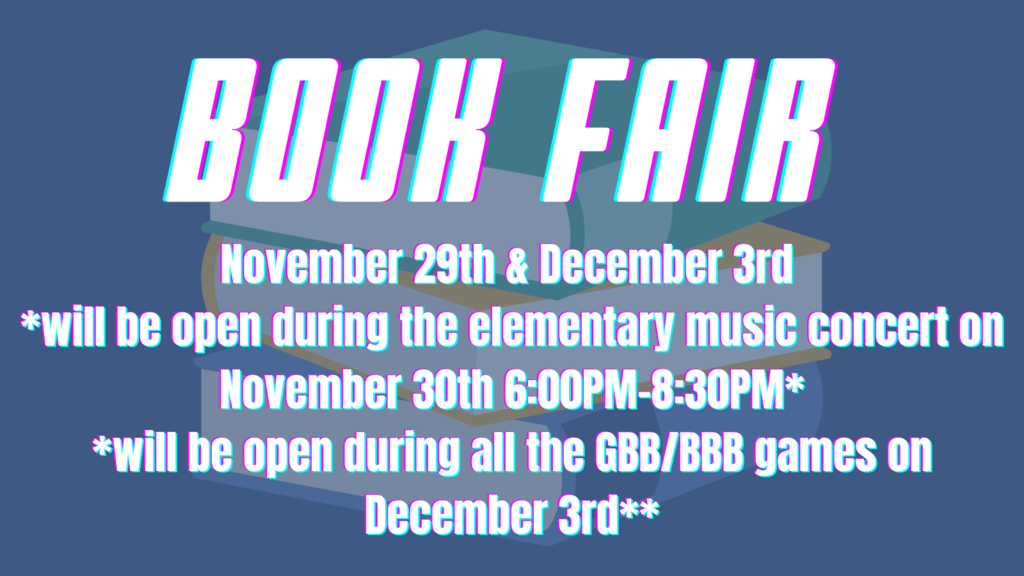 The weight room will be open tomorrow morning from 7:00-9:00.
Kindergarten sat together and each shared something that they are thankful for, and of course, enjoyed a Thanksgiving feast of Goldfish, pretzels, and fruit snacks! Happy Thanksgiving!

The 6th grade FCS has been busy. We started out the year learning to hand sew, they learned different stitches and learned how to sew on buttons. They designed a pattern to create their monster, learning how to pin material and cutting out the pieces, to hand sew together. Thanks Mrs. Green and Mrs. Schott for your donations. The next project that the 6th graders did was to sew pillows on the sewing machines.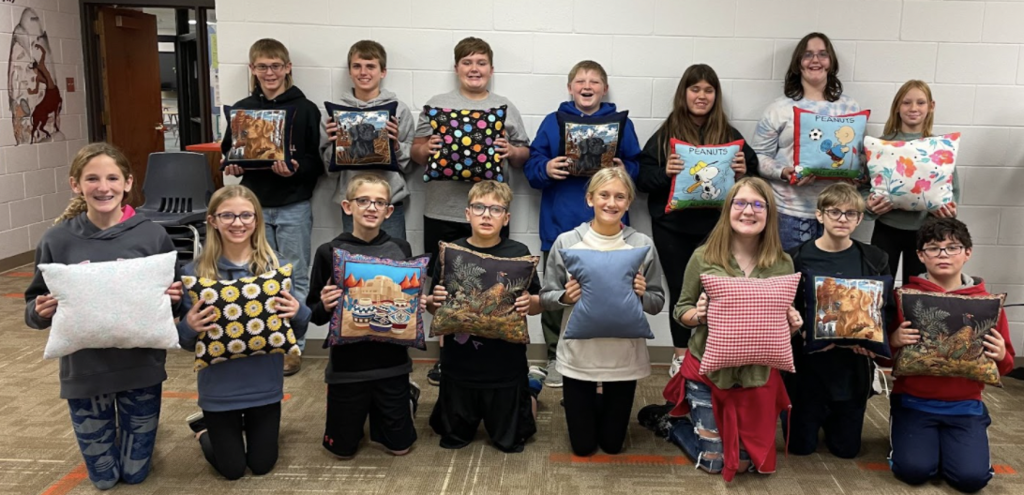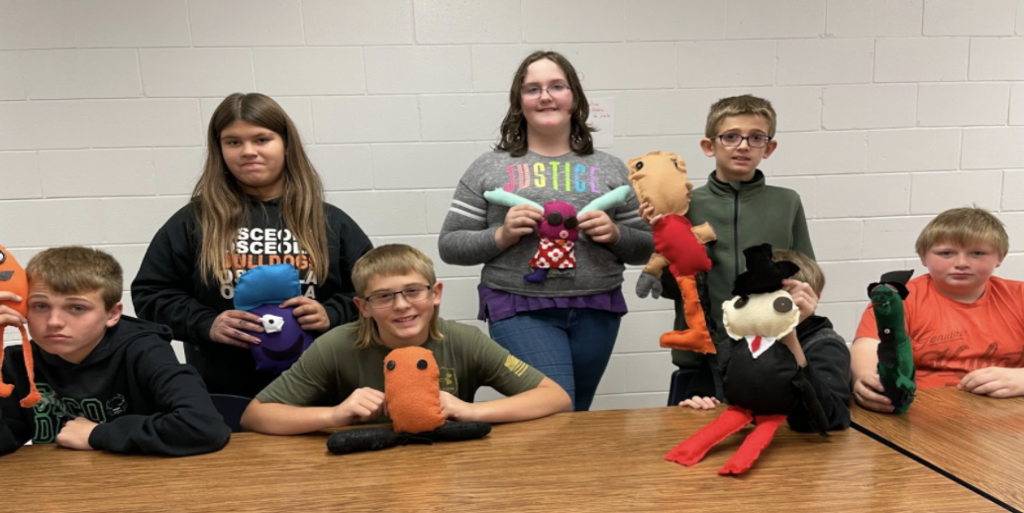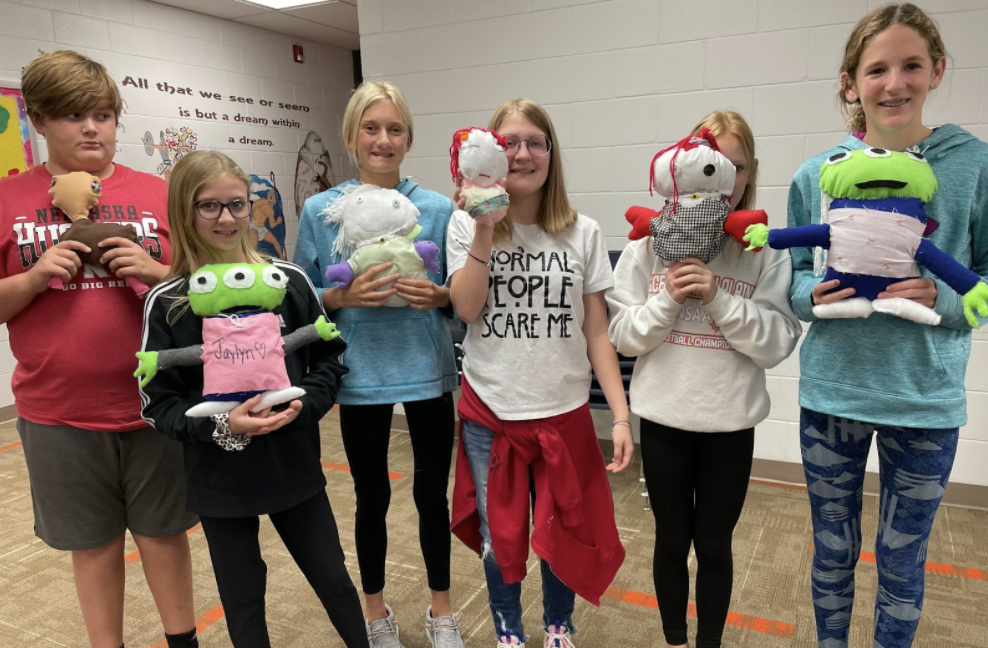 The students in Food's Class learned to prepare Thanksgiving dinner. The dinner was complete with turkey, mashed potatoes, gravy, vegetables, bread, two desserts per kitchen, and stuffing. All of the kitchens made a pumpkin pie with homemade pie crust, two of the kitchens also made homemade apple pies, where they peeled and sliced up apples. The students were graded on the table setting and etiquette during the dinner as well as the preparation of the dinner. We would like to thank Mrs. Tonniges, Mrs. White and Mr. Breckner for donating turkeys so each kitchen could have the experience of preparing and cooking a turkey. The student's guests were Mrs. Berry, Mr. Webster, Mr. Breckner, and Mrs. Kraeger. The leftovers will be turned into turkey noodle soup. #ohsbulldogs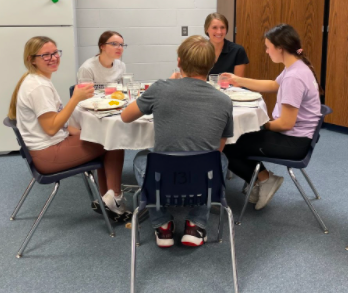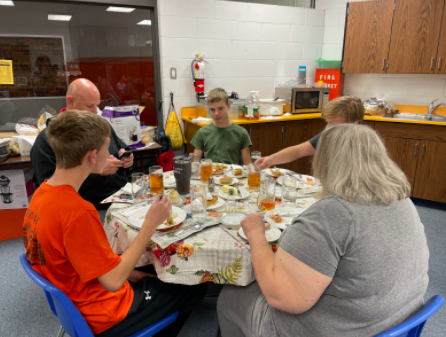 10th grade wrapped up their analysis of children's books this week. Now they will begin writing their own children's book.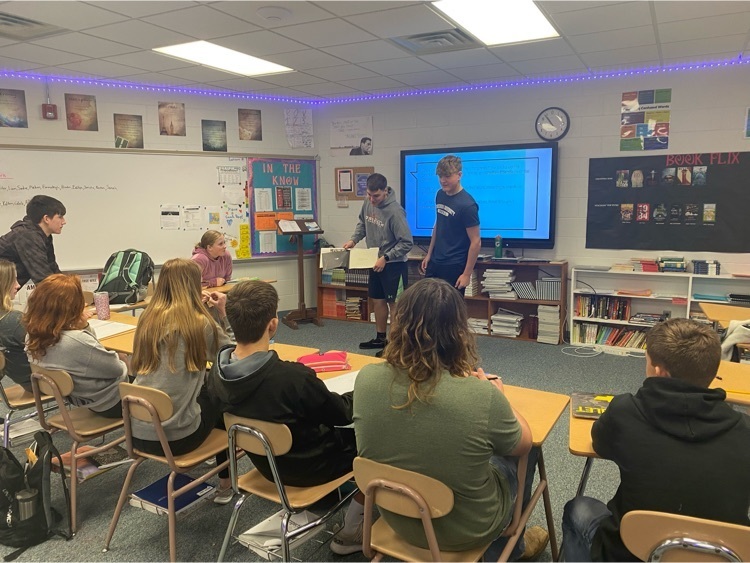 Thank you to everyone who has contributed to our Chapter Fundraiser. Reminder FFA Holiday sales forms are due by Friday.