Wanted Assistant Cook Due to retirement, Osceola Public Schools is accepting applications for an Assistant Cook starting August 2021. The position will be a maximum of 37 hours per week during the school year. On the job training will be available. Interested applicants should download and save a formal application (under Employee Application at
https://www.osceolaschools.org/page/employment
), then forward completed application, a letter of application, resume, and credential file/transcripts to: Dr. Jason Lavaley, Superintendent PO Box 198 Osceola, NE 68651 Position will remain open until filled. Osceola Public Schools is an equal opportunity employer.
No Wellness Wednesday tonight because of the heat! We have our last summer run tomorrow night starting at 8:00 pm! Easy run starting at Coach Ericson's house with s'mores party afterward. Even if you haven't been to a run yet, we still want you to join us for s'mores! 😊💪🏼


Don't forget to turn in your sports physicals to the MS/HS office! 🏈 🥎 🏐 🏀 🏃 🤼‍♂️ Physical Forms can also be found on our website:
https://www.osceolaschools.org/

The date for the Osceola Booster Club golf tournament is wrong in the August newsletter. ⛳️ ⛳️ Here is the correct information: August 21st check in 8:30 Shot gun start 9:00 $65 per person Silent auction only

Please disregard the dates on the front of the newsletter that was mailed out to the patrons. The dates are incorrect for the first day of school. K-12th grade starts August 12th with a 1:30pm dismissal. Preschool will start August 16th. We apologize for any confusion that this may have caused.
The weight room will be closed tomorrow due to the gym floor being refinished. We will open back up Thursday!

MS/HS Supply List
Bulldog Fans… Here are your Columbus YMCA League Champions! The Lady Bulldogs have been competing against area teams on Wednesday nights and won the Varsity division. They played in the league tournament this week and lost a close championship game to David City Aquinas.
Look at these middle school girls putting in work on the court before morning weights! #offseasonwork #summersacrifice 🏐🧡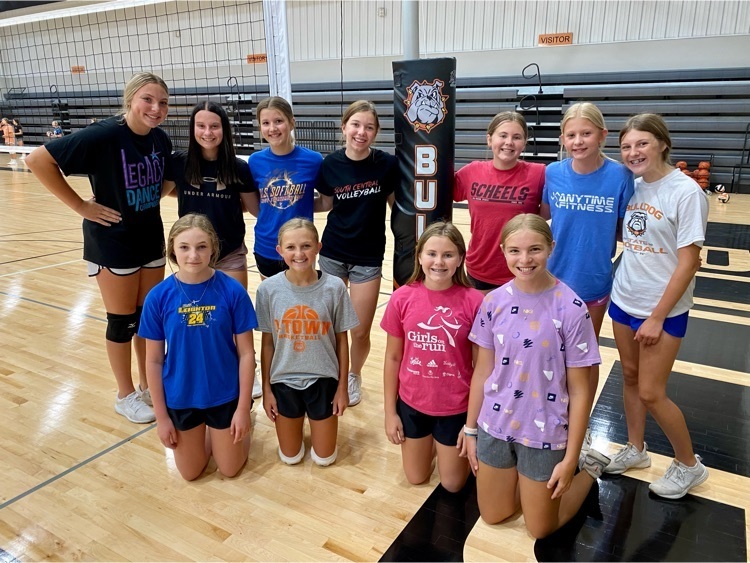 2021 - 2022 Jeffrey Elementary School Supply List First Day Of School August 12th - 1:30pm Dismissal ENJOY THE REST OF YOUR SUMMER BREAK!!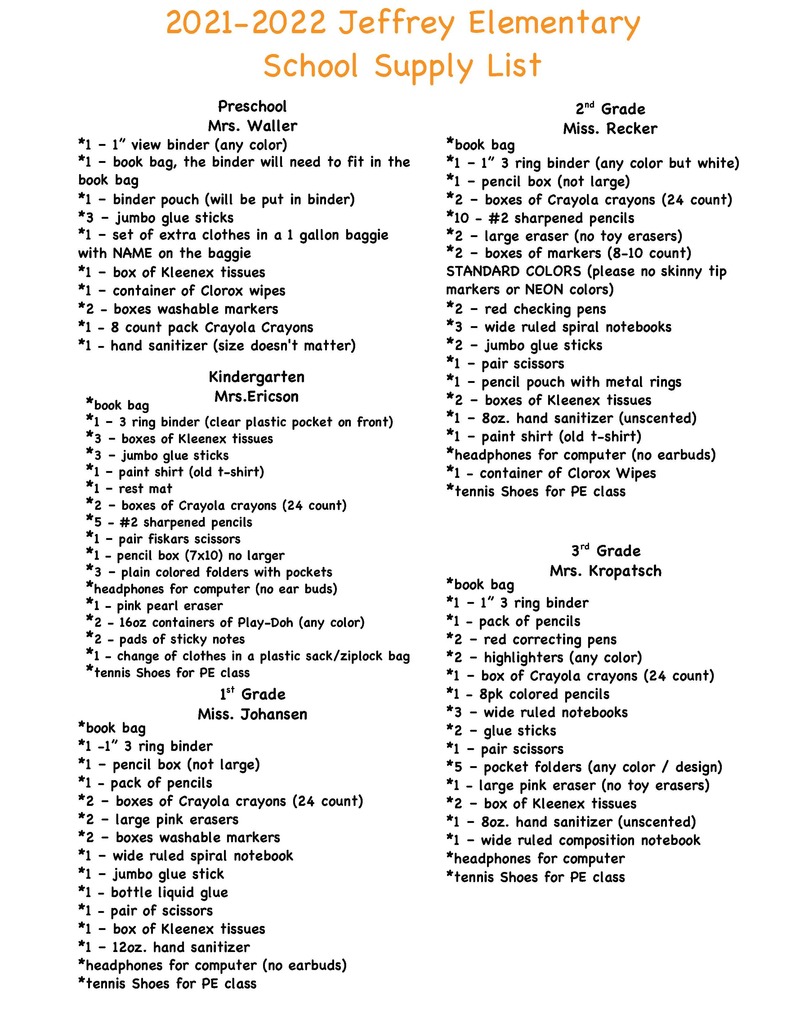 Lil Dawgs will be in the NEW GYM TOMORROW MORNING, not the High School! Please spread the word, sorry for the confusion!
We had a great time on our bike ride around Osceola! There's more hills than you think! 😊 These kids had a busy day lifting/dancing/playing basketball and still had some energy left to ride! Proud of these Dawgs! 💪🏼💪🏼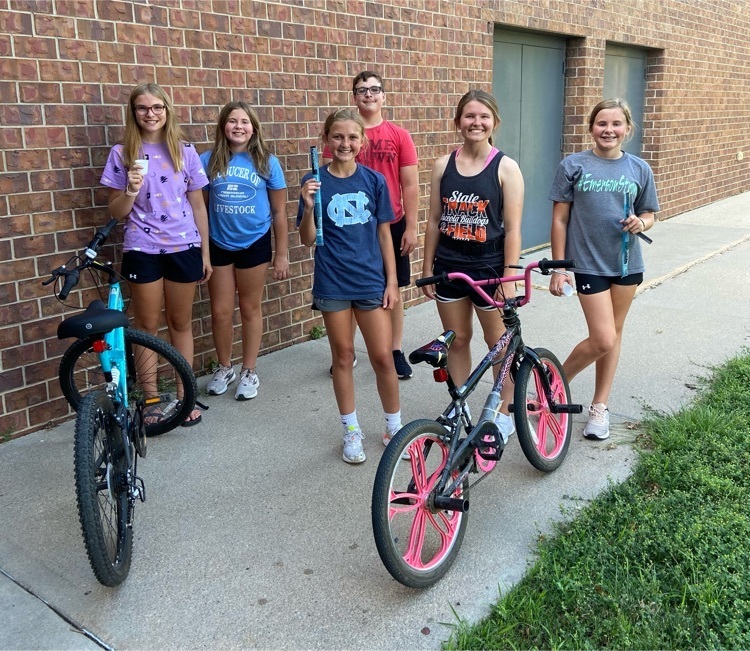 Reminder: The weight room will be closed tomorrow and Thursday. Great first half of the summer, let's come back rested and ready to go next Monday!
Shout out to these 8th grade volleyball players getting in some games at the YMCA Friday mornings #offseasonwork 🧡🏐
2 miles! It was a beautiful day to run and these troopers did a great job! Thanks, Suzie Ericson, for donating the Powerade popsicles to cool us off afterward! 😊💪🏼

Kyle stands out at the All-Star Duals today.

Congratulations to Kyle a Sterup for being invited to the NSWCA All-Star Wrestling Duals in Grand Island this weekend. Good Luck!!

The Osceola Lady Basketball Team is in need of funds. That is the situation. The solution is.......SPAGHETTI!! Please call or respond to this post to reserve your meal.