🏀🏀Thursday JV Games at St Edward 🏀🏀 5:00PM JV Boys (2 Qtrs) NO JV Girls Game

🏀🏀Fridays JV games vs. Exeter-Milligan🏀🏀 New Gym: JV Girls 4:30PM (3 Qtrs) High School Gym: JV Boys 4:30PM (4 Qtrs)

🚨 The Knights of Columbus are in charge of the concession stand Friday during the GBB/BBB games vs. Exeter-Milligan. They will be serving Sloppy Joe Meal Deals, meaty nachos, along with all your favorite goodies! Come on out to the game and support the Knights of Columbus while cheering on the Osceola Bulldogs! 🏀
The elementary will be singing away at the holiday concert tonight. The concert will start at 7 p.m. and refreshments and book fair will start at 6 p.m. If you are unable to make it to the concert it will be live streamed.
https://striv.tv/channel/osceola/
#ohsbulldogs
📚Book Fair 📚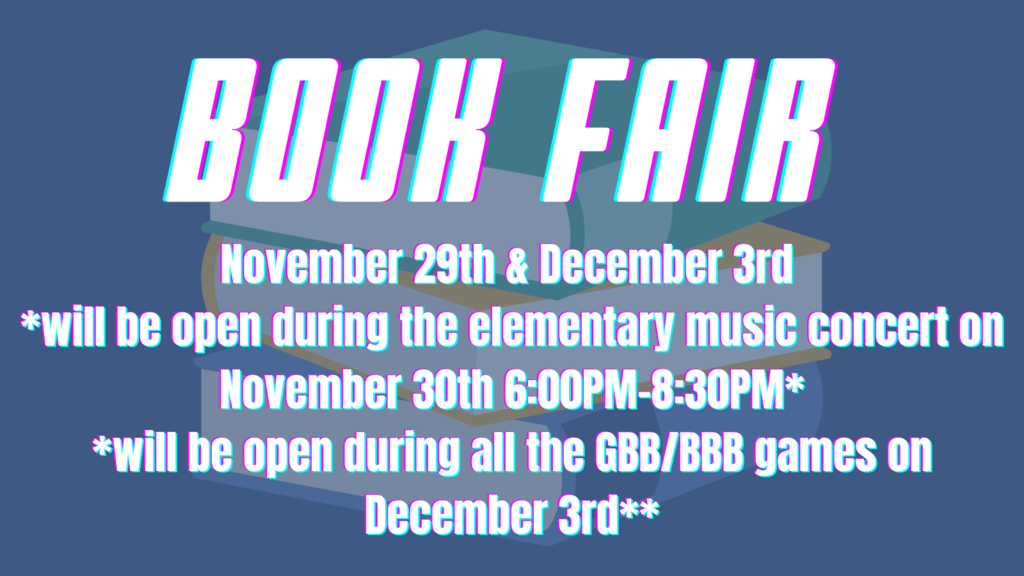 The weight room will be open tomorrow morning from 7:00-9:00.
Kindergarten sat together and each shared something that they are thankful for, and of course, enjoyed a Thanksgiving feast of Goldfish, pretzels, and fruit snacks! Happy Thanksgiving!

The 6th grade FCS has been busy. We started out the year learning to hand sew, they learned different stitches and learned how to sew on buttons. They designed a pattern to create their monster, learning how to pin material and cutting out the pieces, to hand sew together. Thanks Mrs. Green and Mrs. Schott for your donations. The next project that the 6th graders did was to sew pillows on the sewing machines.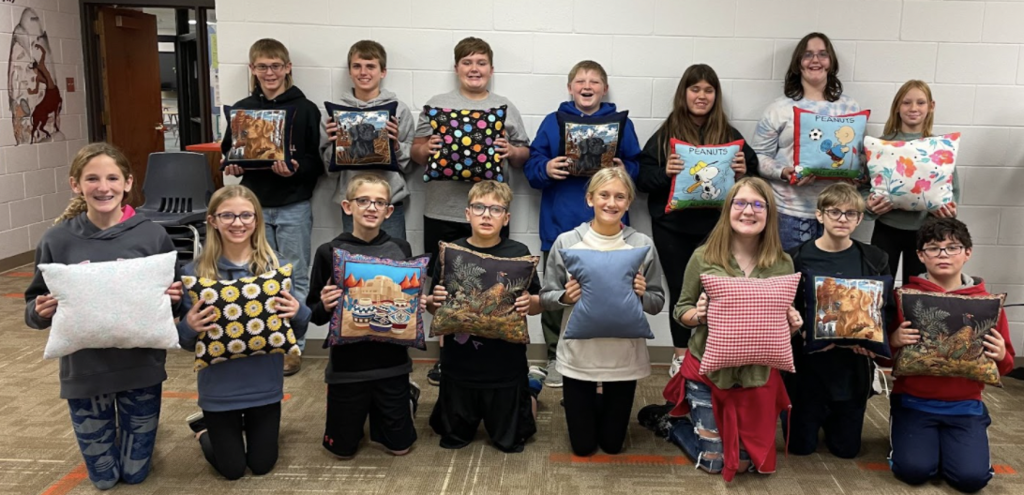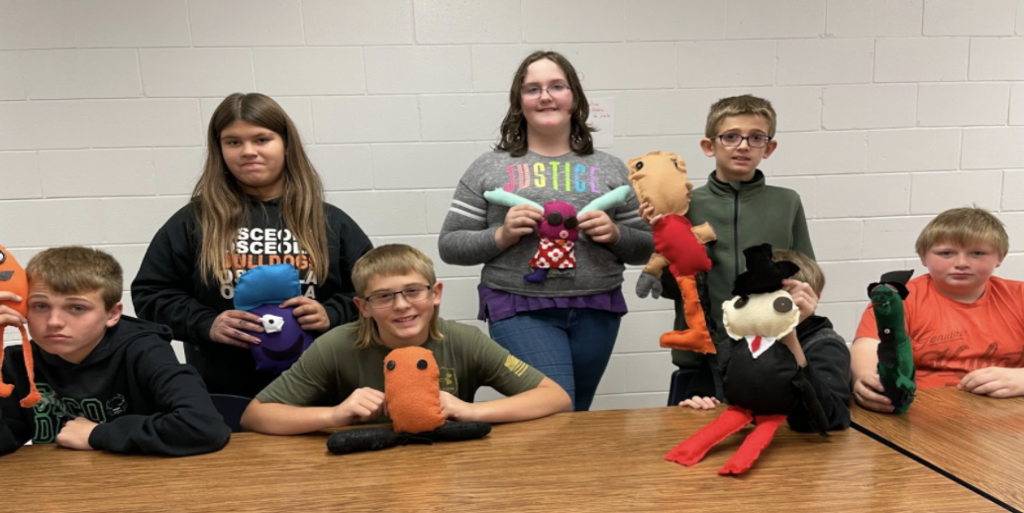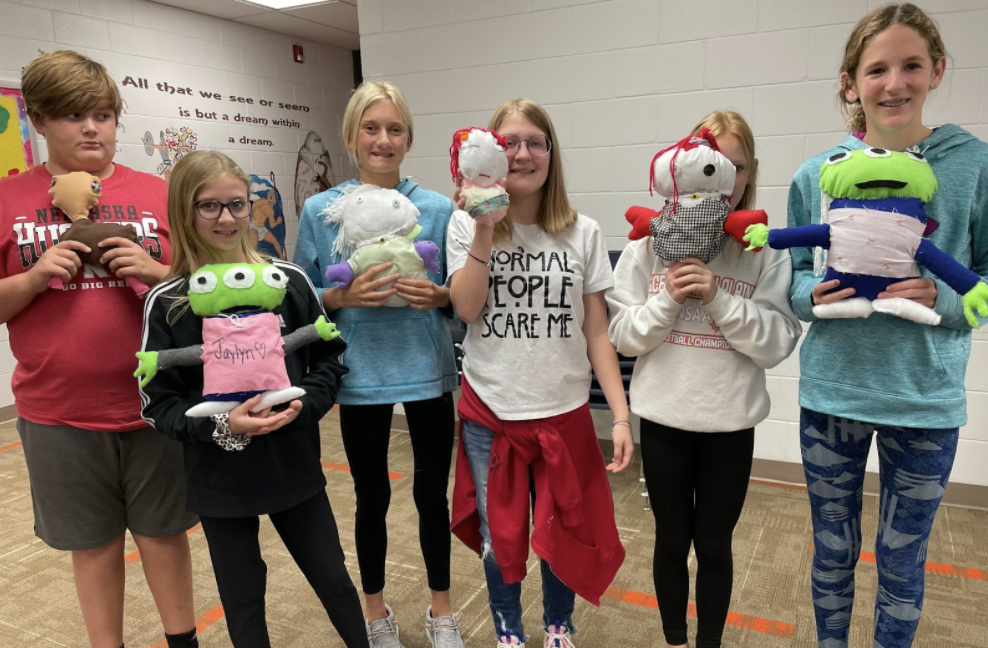 The students in Food's Class learned to prepare Thanksgiving dinner. The dinner was complete with turkey, mashed potatoes, gravy, vegetables, bread, two desserts per kitchen, and stuffing. All of the kitchens made a pumpkin pie with homemade pie crust, two of the kitchens also made homemade apple pies, where they peeled and sliced up apples. The students were graded on the table setting and etiquette during the dinner as well as the preparation of the dinner. We would like to thank Mrs. Tonniges, Mrs. White and Mr. Breckner for donating turkeys so each kitchen could have the experience of preparing and cooking a turkey. The student's guests were Mrs. Berry, Mr. Webster, Mr. Breckner, and Mrs. Kraeger. The leftovers will be turned into turkey noodle soup. #ohsbulldogs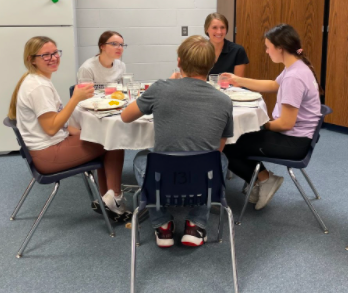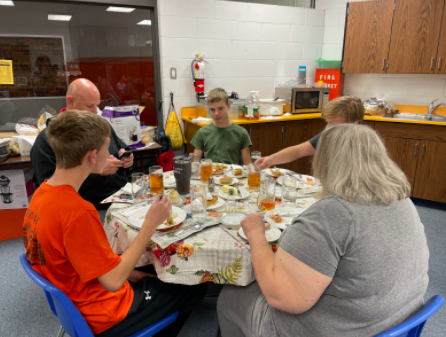 10th grade wrapped up their analysis of children's books this week. Now they will begin writing their own children's book.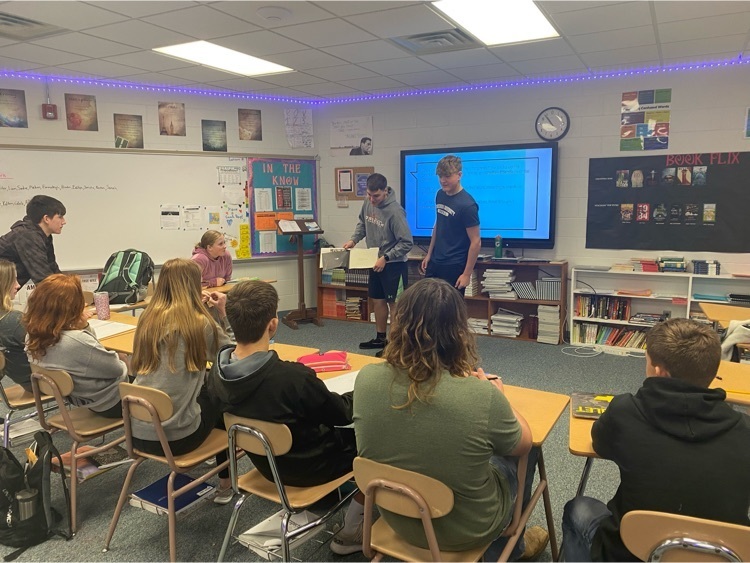 Thank you to everyone who has contributed to our Chapter Fundraiser. Reminder FFA Holiday sales forms are due by Friday.

The Nebraska Mothers Association of the American Mothers, INC hosted their Eleventh Annual Quiz Bowl-Big Success!! The Nebraska Mothers Association of the American Mothers, INC (NAMI) hosted their Eleventh Annual Quiz Bowl for Nebraska middle school students, competing in a general knowledge quiz bowl event at the Seward Civic Center on Wednesday, November 10, 2021 from 8:30 am to 3:30 pm in Seward, Nebraska. The event featured a series of round robin contests between school's teams in the morning, concluding with the teams all entered in a single elimination tourney in the afternoon. Awards were presented in the three divided tournaments-Large, Medium and Small Middle Schools. Trophies and medals were awarded to the first place teams and trophies were also presented to each of the runner- up teams as well. It was a general knowledge quiz bowl on math, history, science, music, language arts and literature-middle school level. There were 48 teams in the Middle School Tourney. The MS Tourney was held at the Seward Civic Center at 616 Bradford Avenue, Seward, Nebraska. The Small School Division winner was Osceola Team A-coached by Kim Baloun, with Exeter Milligan Team B-Coach Jordan Marr in Second Place, and Exeter Milligan Team B in Third Place and McCool Junction Team A MS coached by Jabe Wurtz in Fourth Place.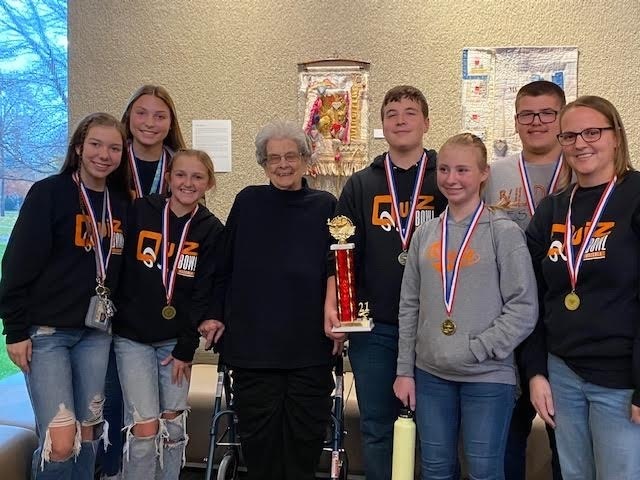 🚨MS GBB vs. Twin River is a HOME Game! 🚨

Lower Elementary gets to play and experiment with balloons and movement this week!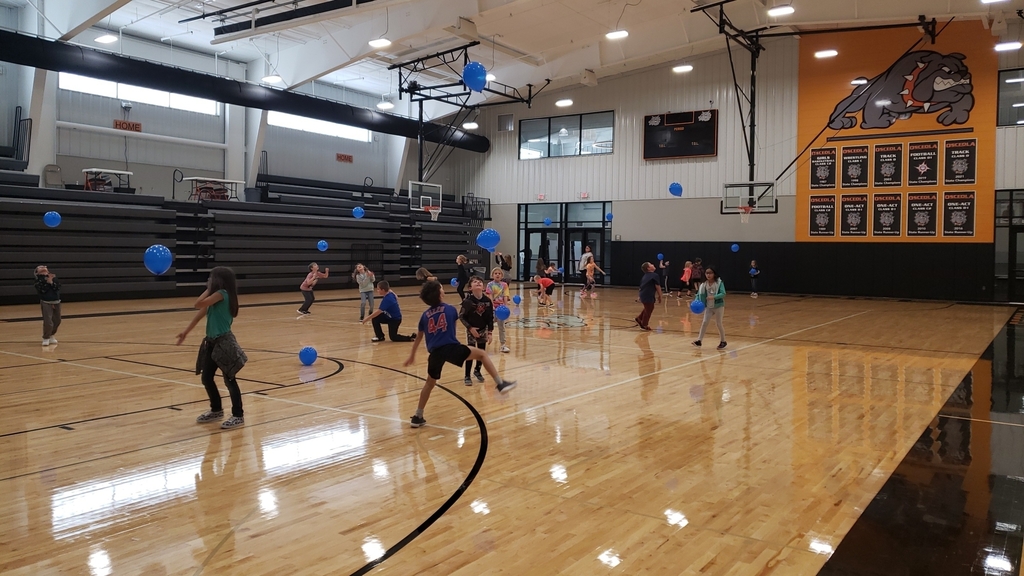 All week, the Kindergarteners have been bringing in items to pack shoeboxes for Operation Christmas Child. These boxes will be sent to different places all over the world to be a wonderful gift for children in need. As the holiday season approaches, our class urges you to think of others! Great job, Kindergarteners!
Congratulations to Trinity Boden for being selected to CRC All-Conference 1st Team! Way to go Trinity!

🏀🏀🏀🏀
First day of MSGBB practice 😎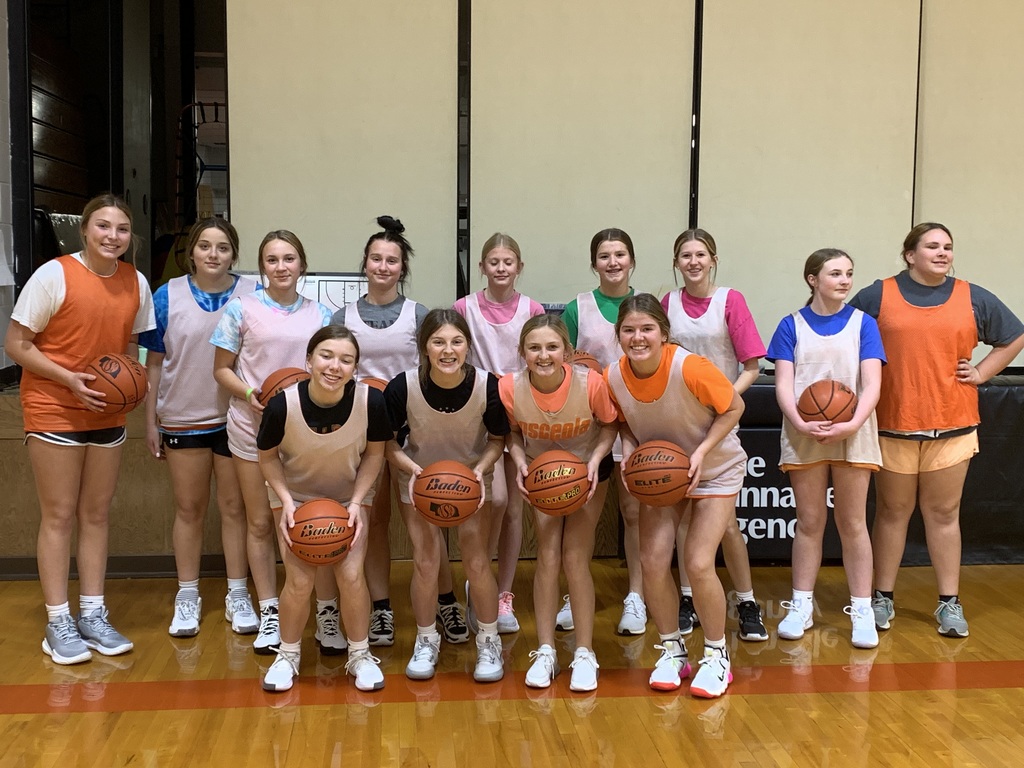 MSGBB parents: Please follow the instructions pictured to join the Remind app in order to receive messages regarding information about practices, games and/or anything else regarding the basketball season.