Congratulations!!!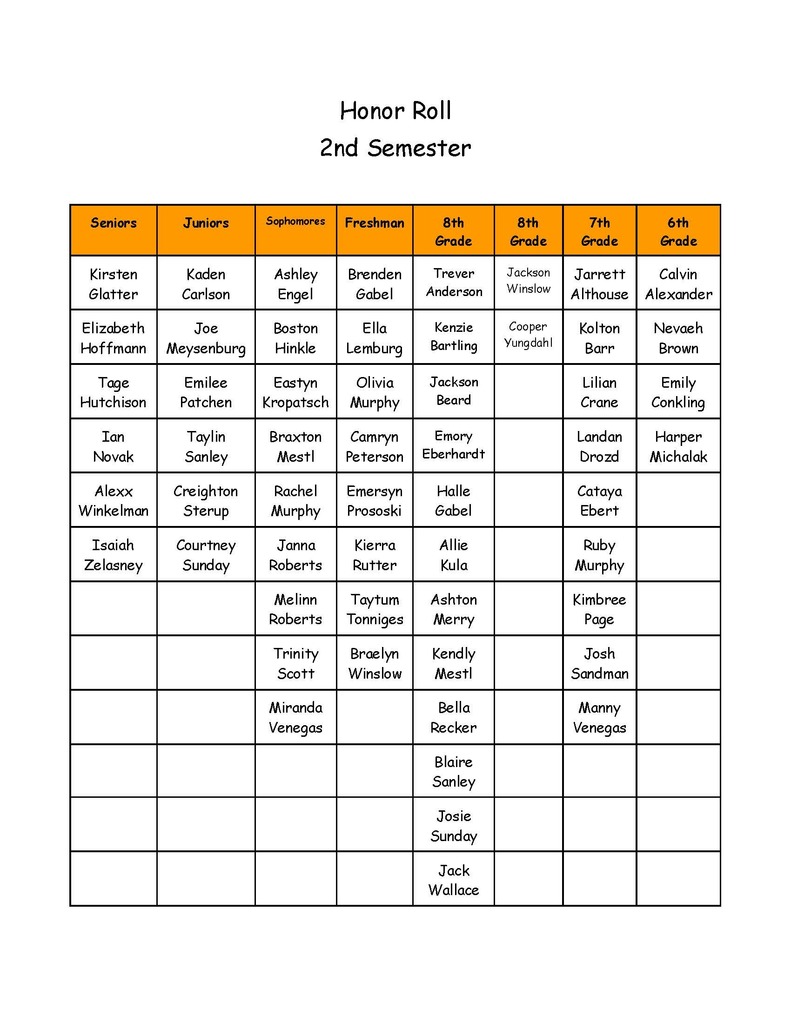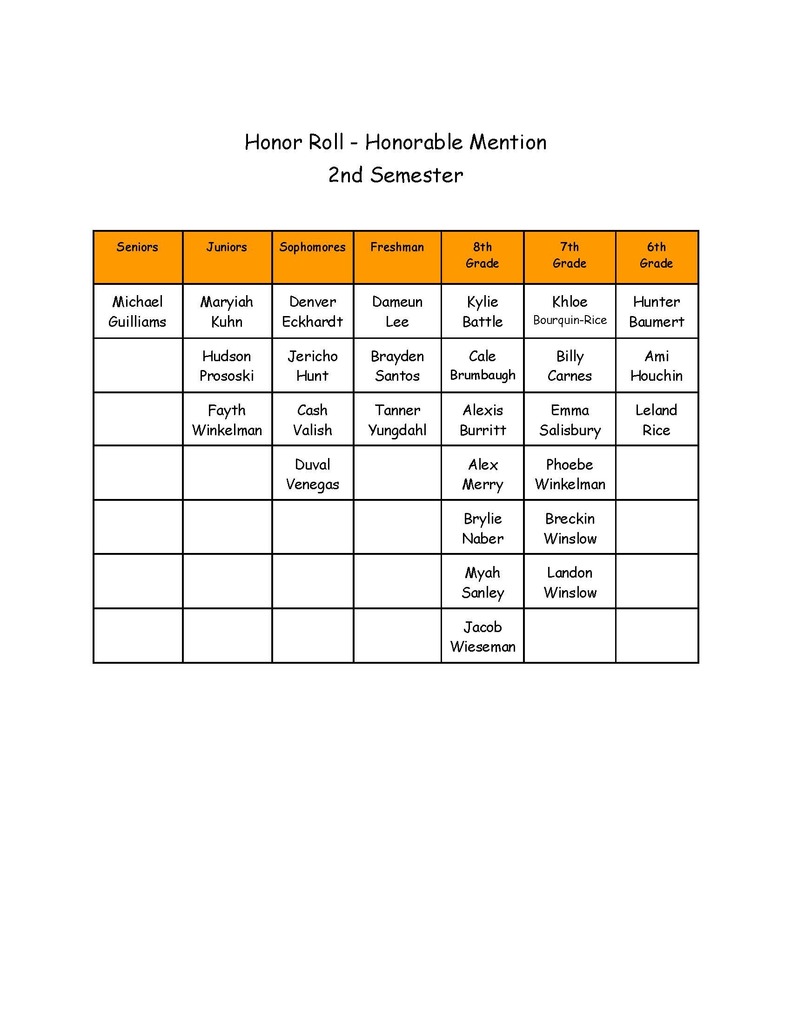 🏋️‍♀️ Summer weights start on Wednesday, May 31st. Boys are at 7AM Girls are at 8AM Middle School at 9AM (middle school does include incoming 6th graders) There will also be a 4:30 PM session 🏋️‍♀️
It's time to kick off our 2nd Annual Osceola Running/Walking Club! This club is for all ages and is a fun way to post and support other runners/walkers! Use this link (
https://cluster.co/i/2NG26FUN
) to join and find out about new prizes and important dates for the summer! 🏃🏼‍♀️

CONGRATULATIONS to our Osceola Bulldogs Girls Track team for bringing home some hardware! The girls performed amazingly well. We are so proud of you for your hard work and dedication!
Last day of K for these kiddos! Yesterday we painted some Kindness Rocks and we hid them on the playground today. It was a fun year with lots of learning and growing! ❤️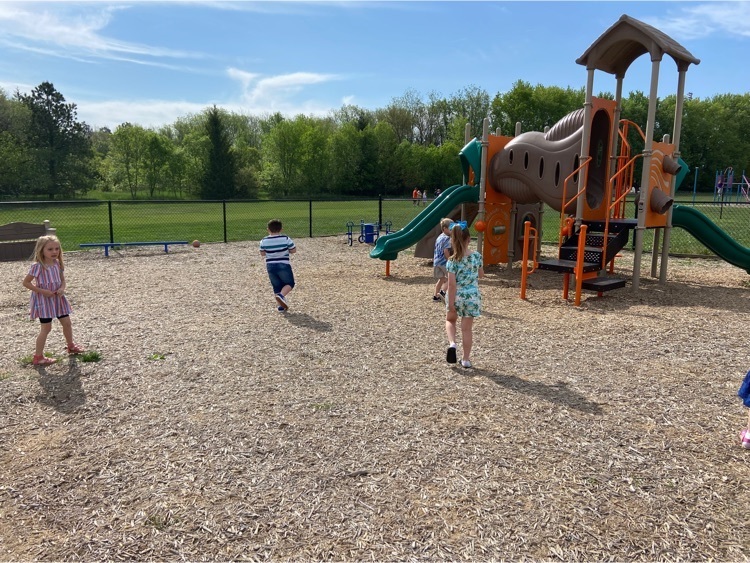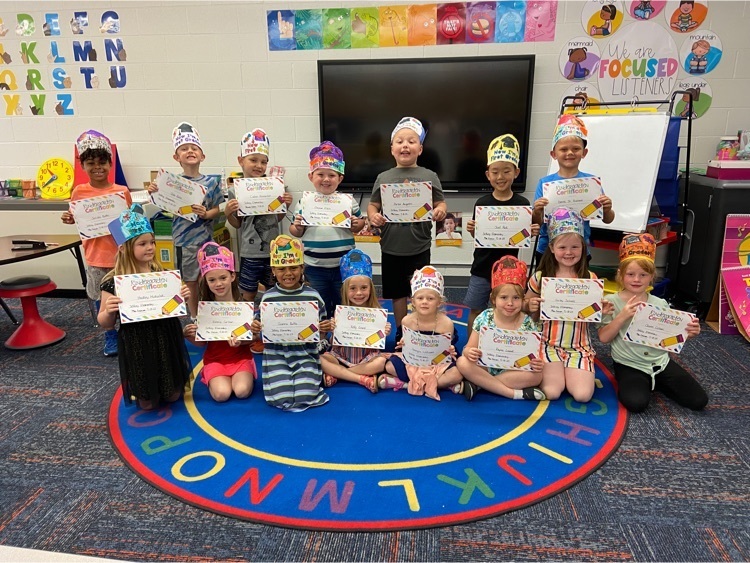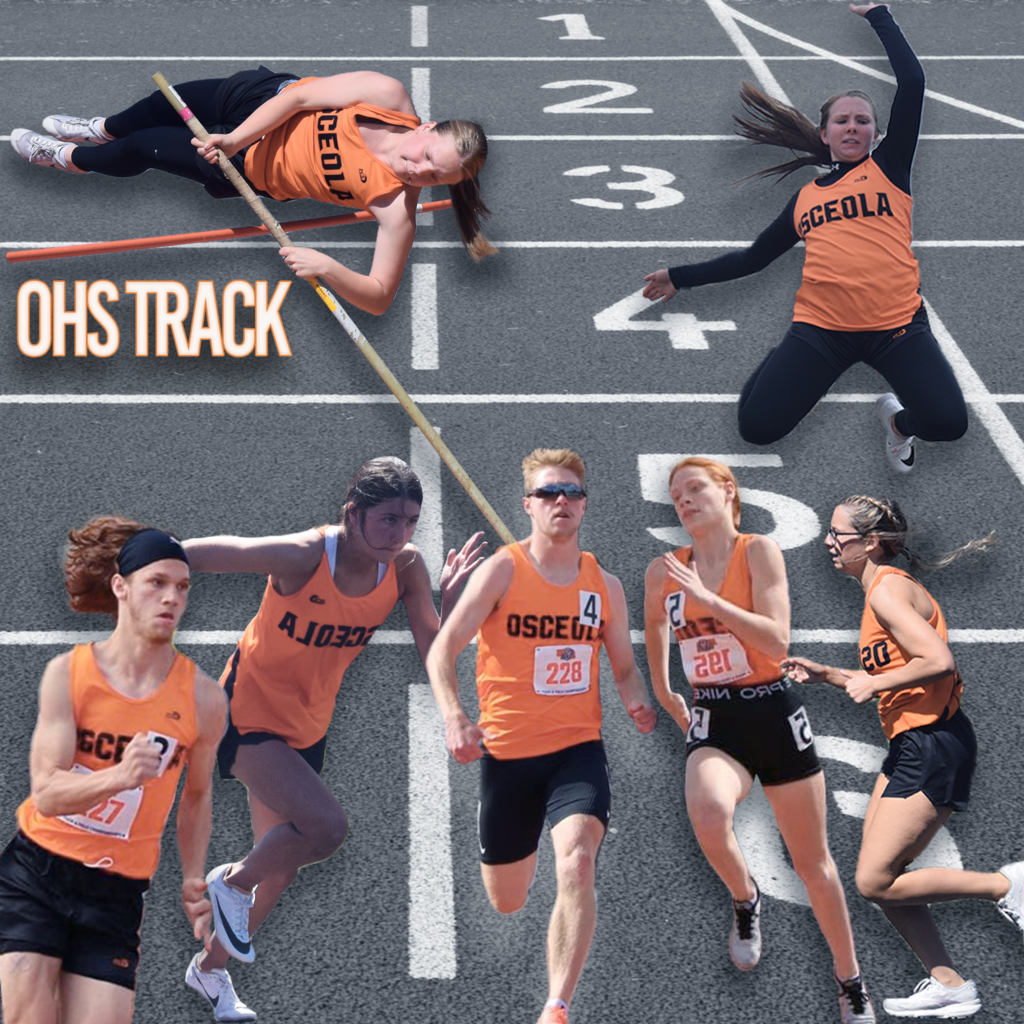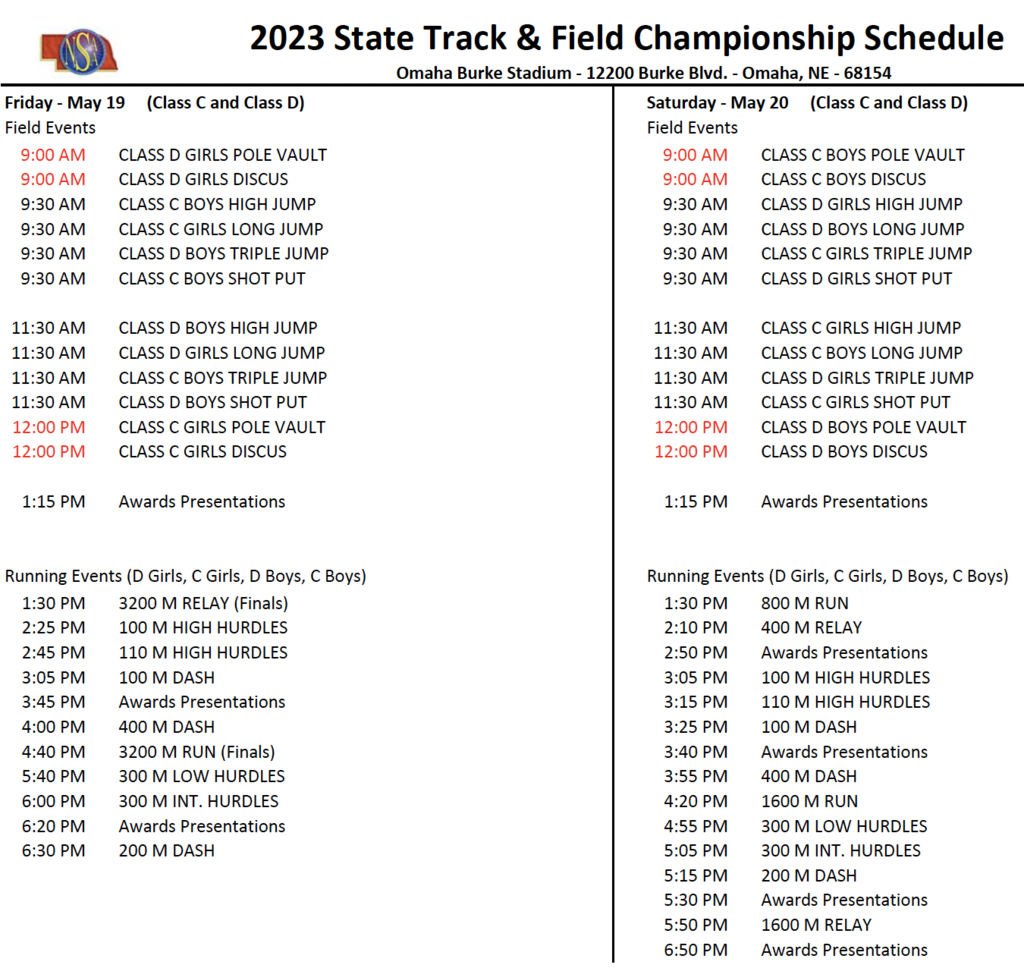 🎓✨Middle School Honors / 8th Grade Promotion✨🎓 📍Osceola New Gym ⏰8:30AM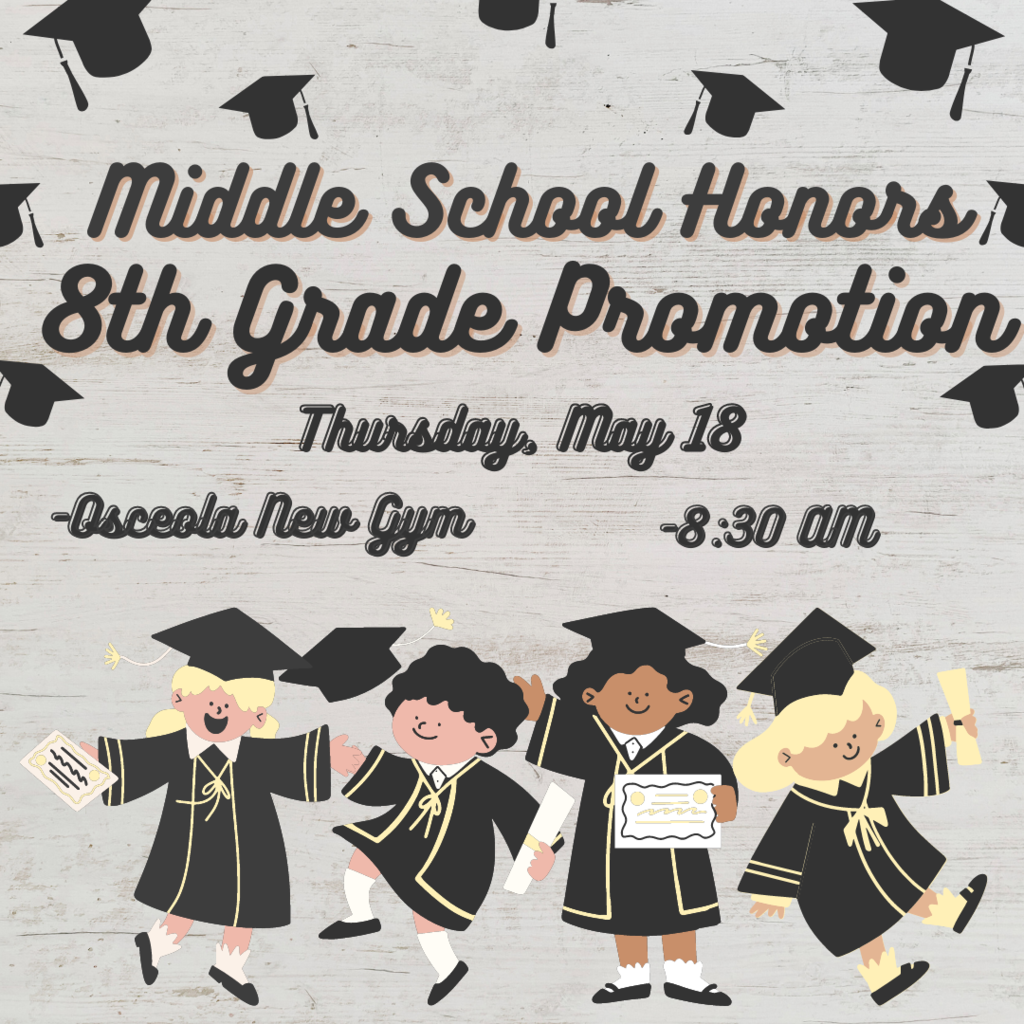 The Osceola track team will send 13 athletes to Burke this weekend to compete in the NSAA Class D State Track Championships! Here is the link to order state track shirts, the store closes today at 11 AM! 🚨
https://track23osc.itemorder.com/shop/home/

💥 Congrats Hayden Lavaley who is competing at the National Individual Events Tournament of Champions with his STATE CHAMPIONSHIP speech! 💥 📍 Chanhassen High School in Chanhassen, MN 📅 Friday, May 12th @ 4 pm - May 13th @ 7:30 pm 🏆 The awards will be on Sunday @ 10:00am

Congrats to all of the track kids who qualified for state yesterday!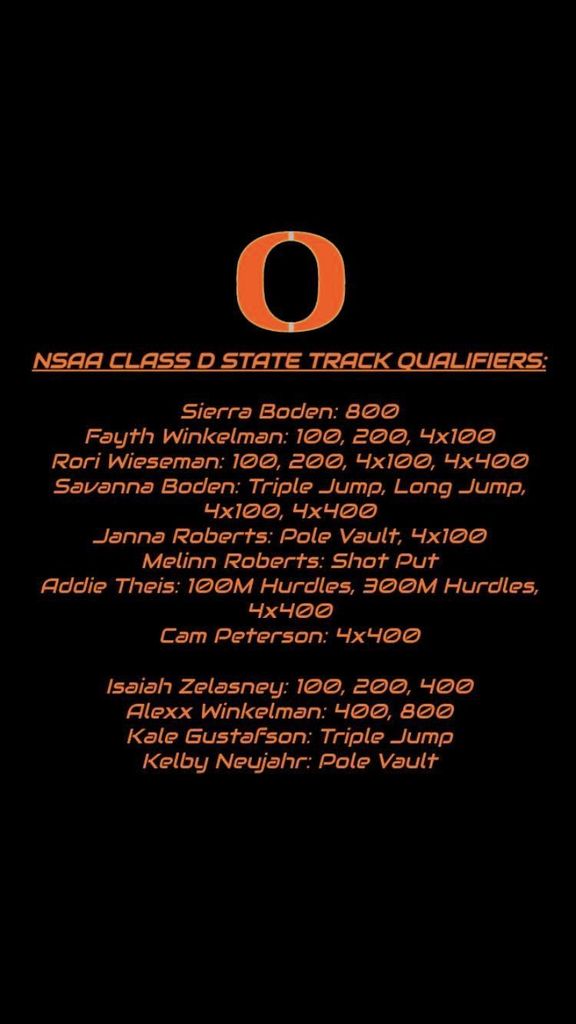 ✨🏃🏻‍♂️District Track Meet 🏃🏻‍♂️ ✨ 🍀Good luck guys!! #ohsbulldogs 📍Osceola ⏰ 9:00 am 🎟 Adults: $6, Student: $5 -No Passes Accepted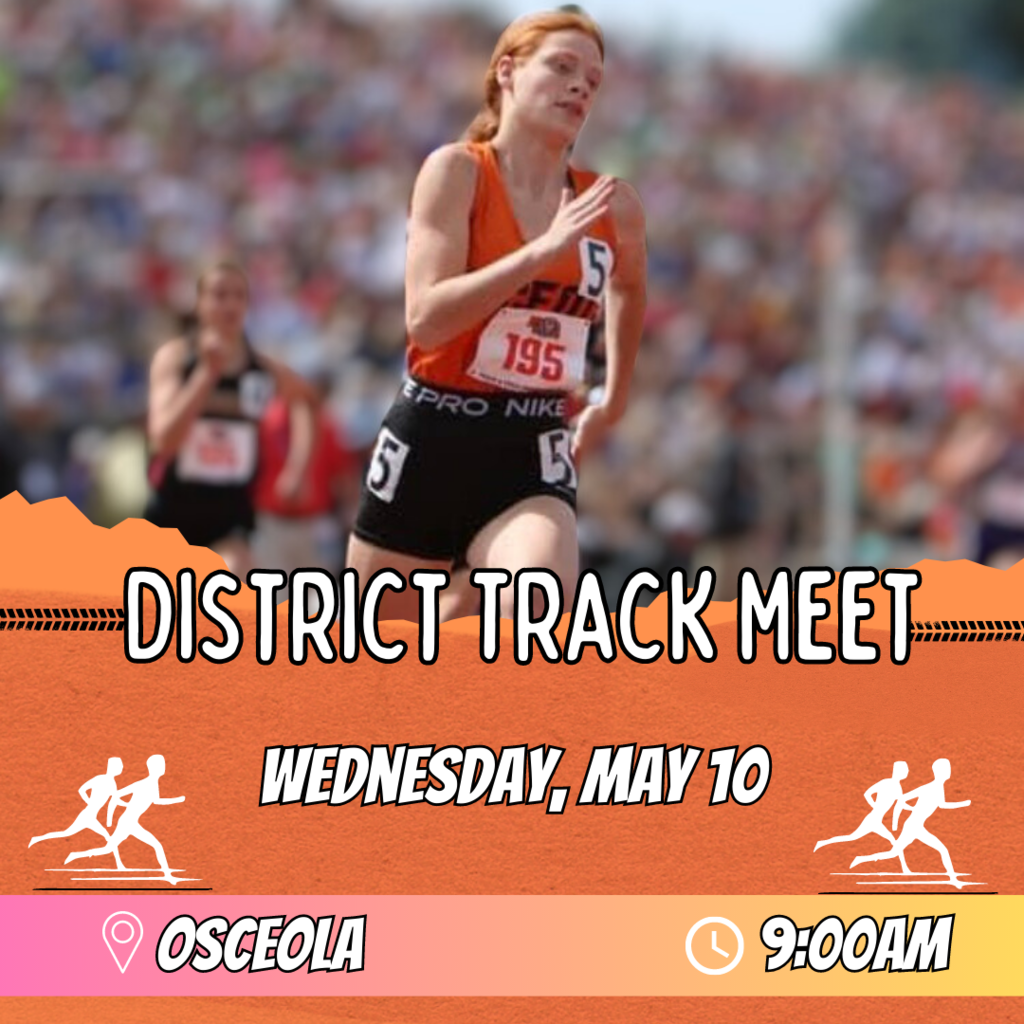 💥 Don't forget tonight is Osceola Honors Night/ NHS Induction Ceremony!💥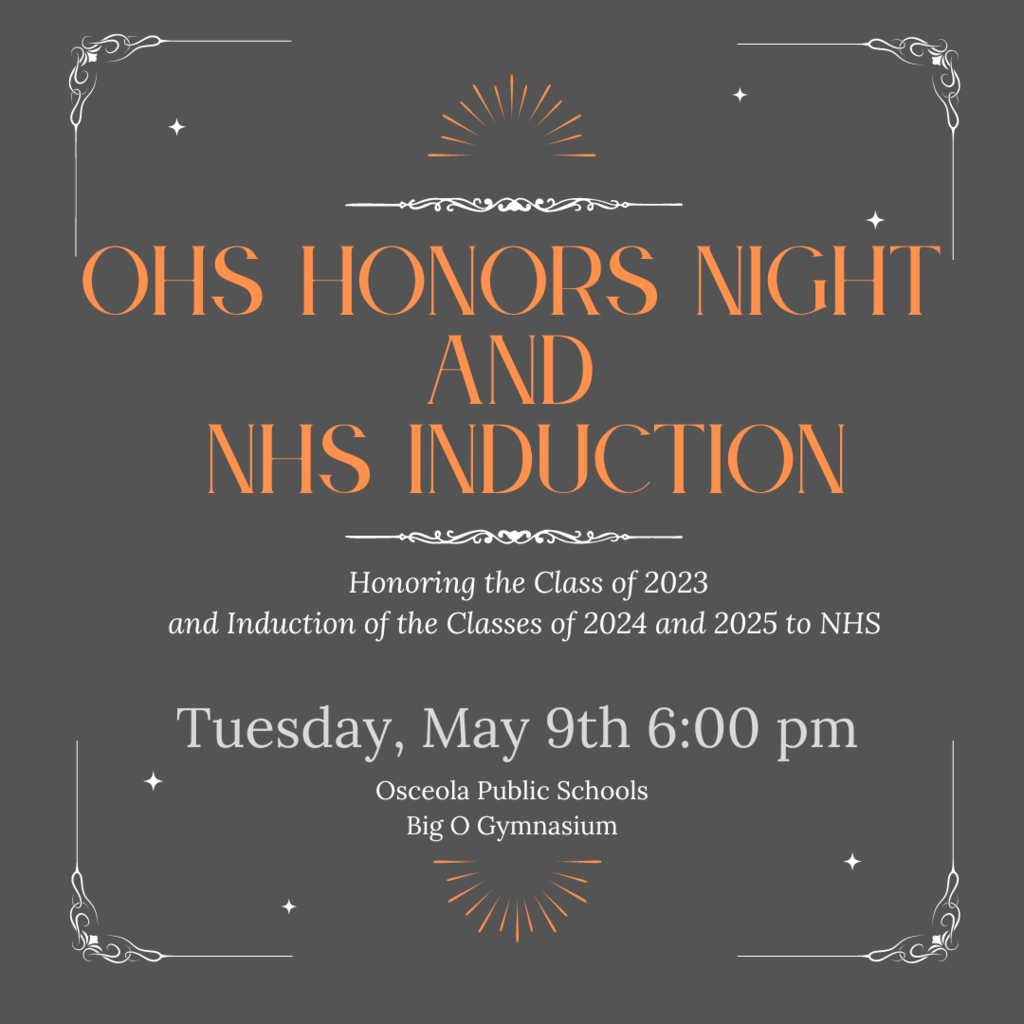 🏌🏻⛳️CRC Golf Tournament⛳️ 🏌🏻 ✨Good luck guys!! 🍀 #ohsbulldogs 📍Ryan Hill Country Club ⏰9:00 AM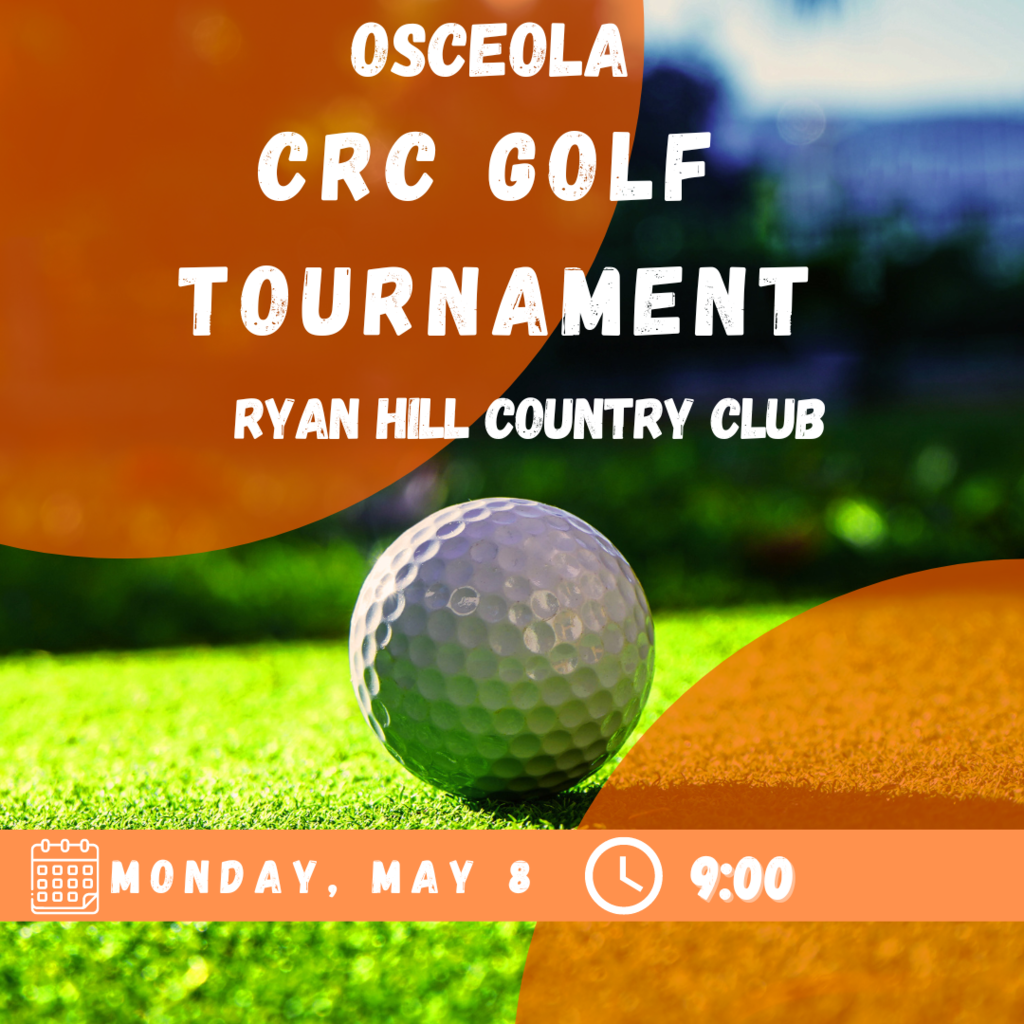 ✨⚾️Twin River 🆚 Lincoln Christian ⚾️✨ Good luck to the Twin River boys baseball team!!🍀 #ohsbulldogs 1️⃣st Round Playoff Game 🎟-Adults: $6 -Students: $5 📍Plattsmouth ⏰ 4:30pm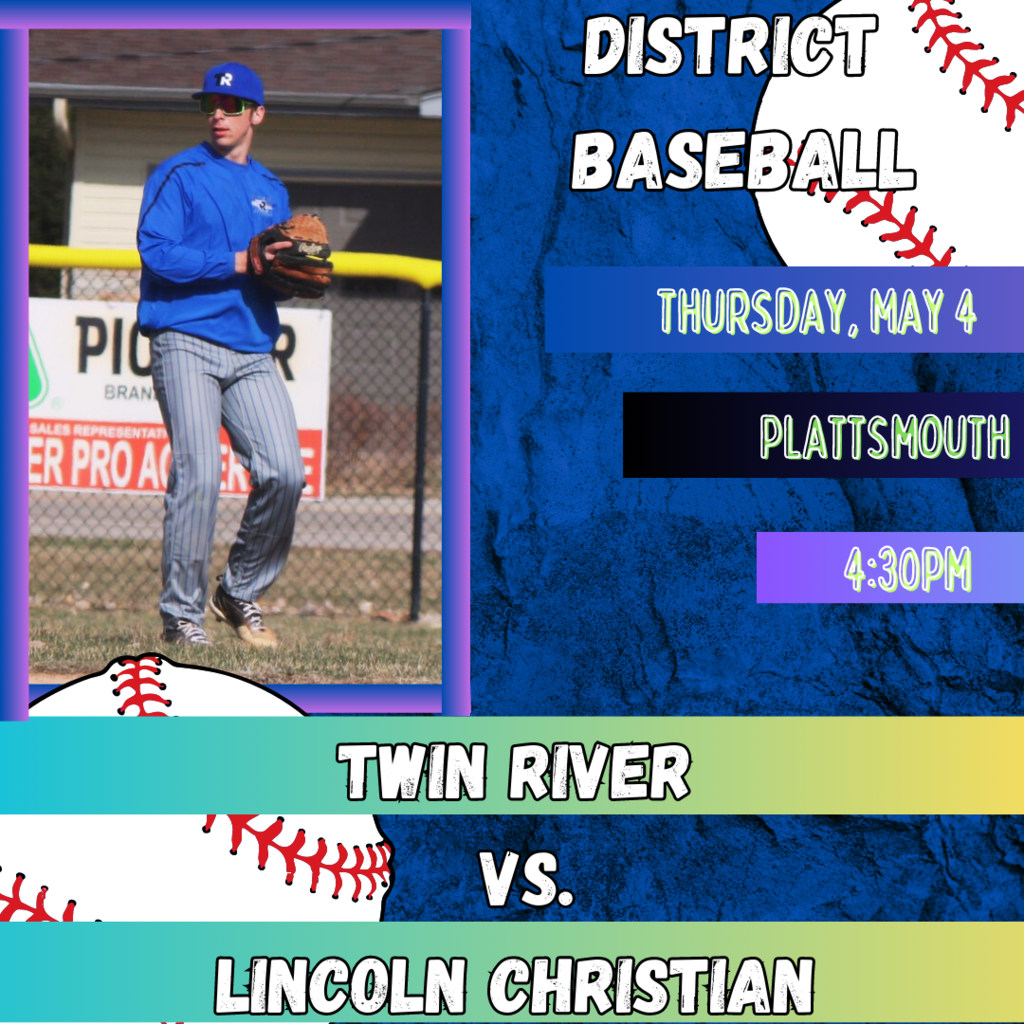 This year we will be combining the Honors Night Program and the NHS Induction Ceremony. Program will be Tuesday May 9th starting at 6:00 pm in the Big O Gym.

Senior Dedications/Salutes are due soon! The Yearbook staff has only received 1 form so far! The deadline for submission has been moved to next Tuesday, 5/9. If you plan on buying one, please fill out the form and bring it, with your photos and payment, to the main office at the high school. If you have any questions, please email Mr. Johnson at
sejohnson@osceola.esu7.org
.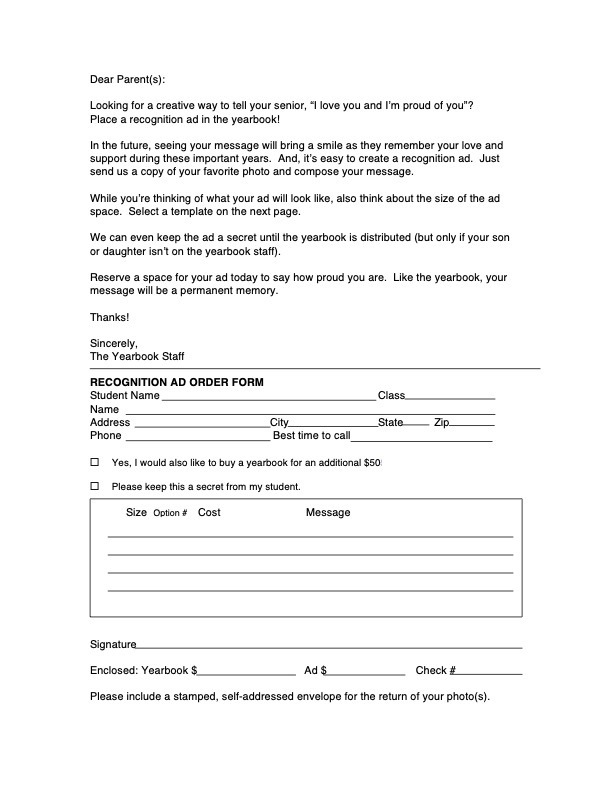 Yesterday was our last Project Learning Tree session with Mrs. Pallas! The kindergarteners learned about all of the parts of the tree and how they work as a factory, and then we got our own trees to keep and plant! Thank you, Colleen for a fun year of PLT! 🌲🌳🌴
✨🍽Activities Banquet🍽✨ 📍Osceola North Gym -🍨 Ice cream: 5:30 -🍴Banquet: 6:00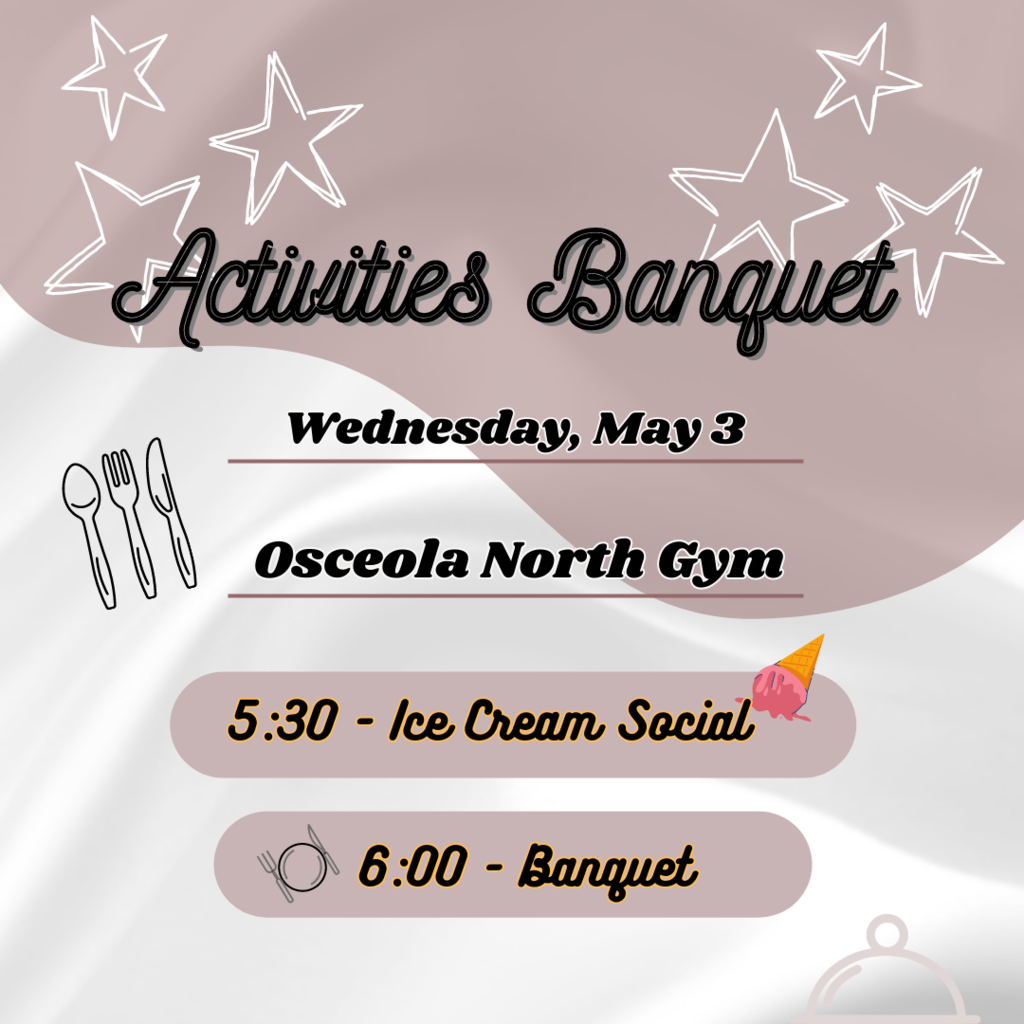 ⚾️Twin River Titans Baseball 🆚. Omaha Benson Bunnies⚾️ ✨Don't miss today's game!! #ohsbulldogs 📍Genoa ⏰ Varsity- 4:30 JV - 6:30